Teaches – Urdu, Hindi , Punjabi, Sanskrit
Speaks – English, Urdu, Hindi, Punjabi
Teaches – Young/adults
Over 10 years of experience teaching Urdu
Courses 
Beginner's Urdu Course
Intermediate Urdu Course
Advanced Urdu Course
Fast track to Urdu fluency
Urdu reading and writing course
Rishi is a professional Urdu/Hindi/Punjabi instructor from India. He has been teaching Urdu/Hindi/Punjabi language for over 10 years. He has a Bachelor's and master's degree in Urdu/Hindi literature and linguistics. He has a lot of experience teaching people from all nationalities and age groups and he is friendly and engaging. He is passionate about helping his students reach their language learning goals. He will work with you to create a personalized study plan targeted to your needs. He can help you accomplish it
Rishi's style can be described as relaxed, student-centered and fun creating an environment where students feel comfortable to speak and practice a new language. He always try to engage all of his clients by being able to discuss many diverse topics and interests. He can provide material on a range of topics to match his client's interests and needs. He provides immediate feedback and correct his clients issues without embarrassment to the client. He is extremely prepared so you can relax and focus on speaking during class! He offers all of his students a PDF document at the end of each session, which includes notes, vocabulary, role plays, homework and pronunciation notes from that class.
His Lessons & Teaching Style
He has a proven and tested method that he uses to help his students reach a higher level of fluency. He is very proud of his method and all of the success of his past and current students and would love to share it with you. He will teach you common sense Hindi/Urdu a and he'll show you how to apply it to your everyday life. He will also teach you how to sound more natural in any environment that requires you to speak Urdu. Taking a course with him is not only beneficial for language learning. Many of my students have found that working with him is great for overall self-improvement in areas such as confidence, self-expression and self-esteem.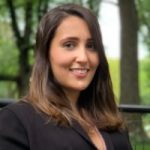 Rishi has been doing an amazing job teaching me Urdu. Although I already had some basic knowledge of the language, a lot of things weren't clear or were simply skipped during the learning process. Rishi knows how to identify those gaps and make sure they're filled and always go above and beyond using different resources. Thank you!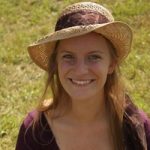 Thank you so much! I was so happy to form some of my first grammatically correct sentences after struggling for months to learn alone with my book 🙂 Many things fell in place in my mind today. It was also very nice to learn with the slides, that was really effective teaching. You also have a nice voice and slow patient way of talking – everything was perfect!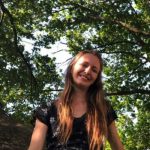 I have taken lessons with many different teachers for Urdu both community and professional. Rishi's teaching style is incredibly professional and supportive, it is obvious he has an impressive command of teaching Urdu to others, and knows how to teach harder areas of grammar with simplicity and ease with resources he makes himself. He excels at honing in on weak areas of the language you didn't knew existed, gently making suggestions and using the conversation as a teaching point to introduce advanced grammar points. The grammar point is reinforced with exercise drills and repetition, with constructive and motivating feedback, and the topics are returned to the next lesson. As a result the accuracy of my language has dramatically improved over time with his intensive course. Every lesson is personalised to the needs of the student and there is no cookie cutter approach. If you want professional guided lessons to learn Urdu I highly recommend Rishi.