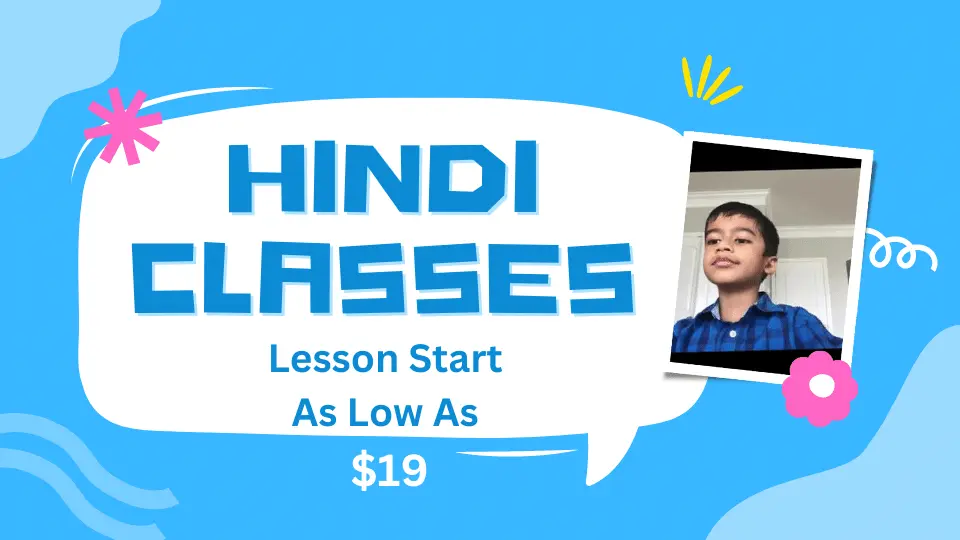 Indian lingua's Online Hindi Lessons For Kids are conducted by certified teachers who have at least a master's degree in the Hindi language or equal. This program is highly structured, proven, and scientific where teachers use a presentation and all advanced tools, such as a whiteboard and, to make the classes more interactive and fun. Indian lingua has created a visual-based systematic program of instruction that has proven to be highly effective for students of all levels. Indian lingua Method is a fast and effective system for learning Hindi. It consists of four levels (or "stages" Hindi Conversational Course – (A1, A2, A3, AND B1, B2, C1, C2) and caters to all levels of learning, from total beginner to advanced. Clay Patrick Bedford once said: "You can teach a student a lesson for a day; but if you can teach him to learn by creating curiosity, he will continue the learning process as long as he lives". Indian lingua believes that its work and teaching style create a lasting curiosity in the Hindi language and Indian culture that will remain with them throughout their lives. Many students have traveled to India following their Indian Lingua classes.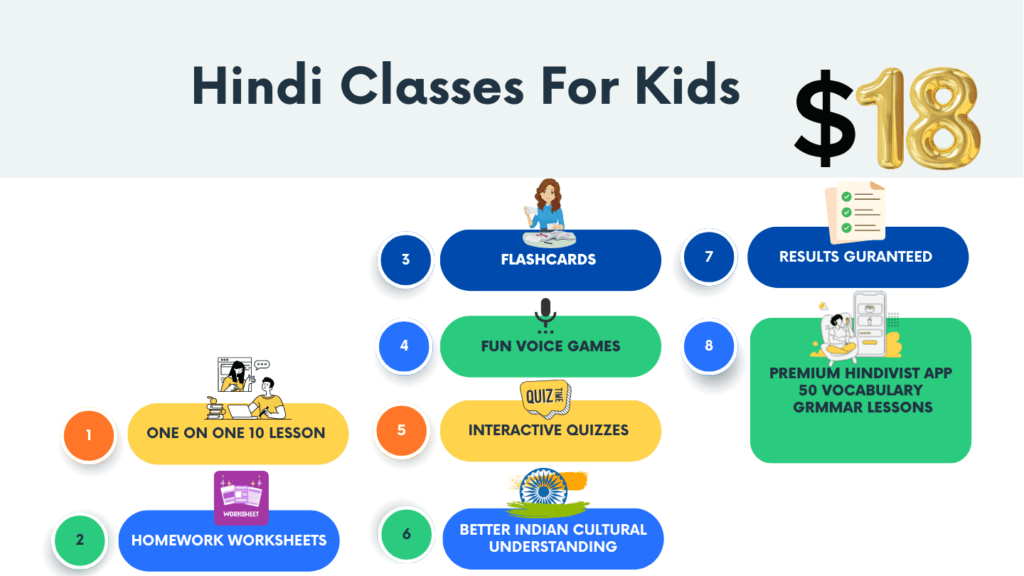 One on One 10 Lesson Package ($180)
Hindi Classes For Children
One on One 10 Lesson Package ($180)
Hindi Classes For Children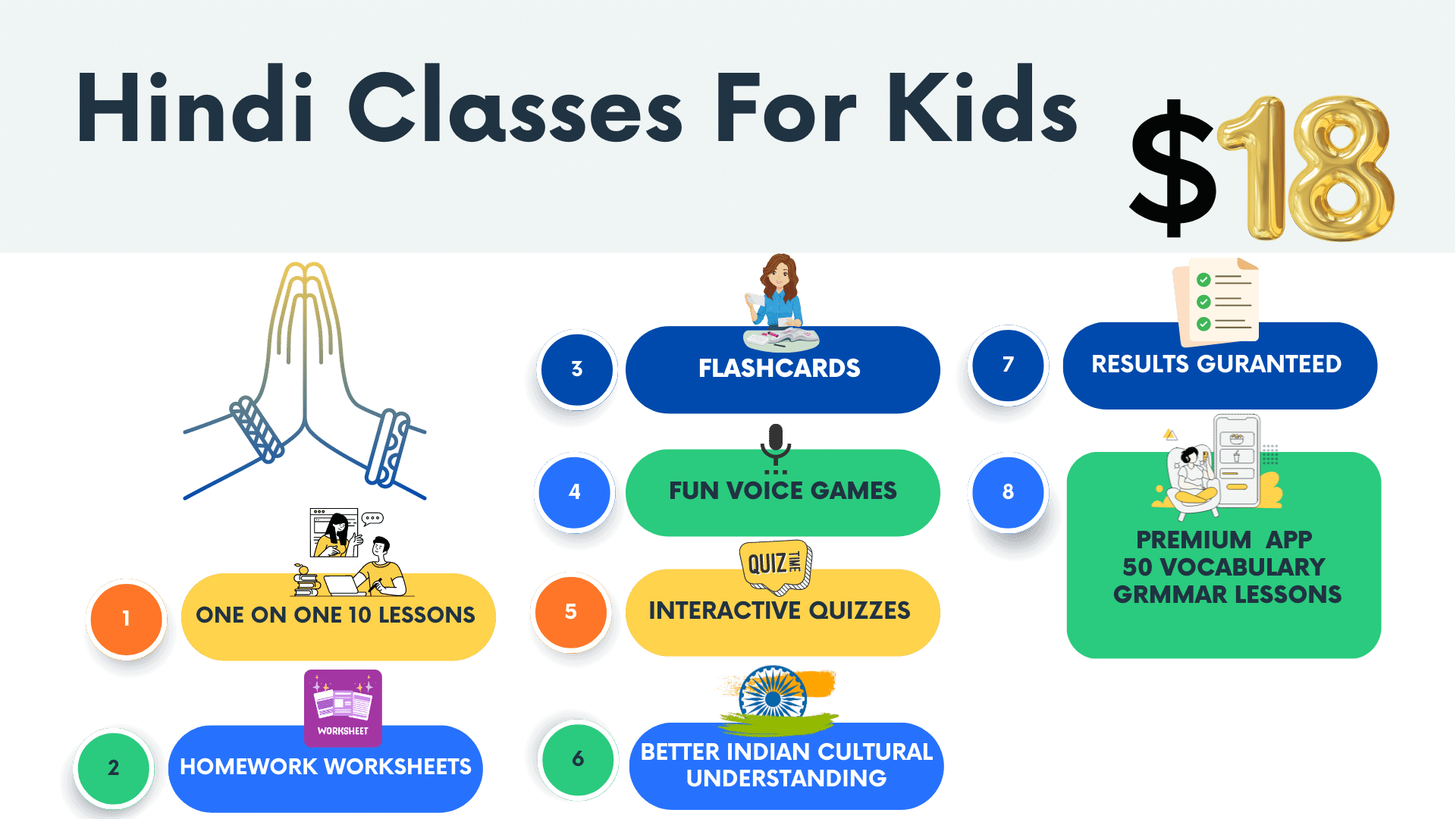 Why Learn With Indian Lingua?
A proven, highly structured, and scientific method that can be customized to your needs, and will give you confidence and skills to speak Hindi right away.
Become a fluent Hindi Speaker in just three months. Spend less time on study, and more time on what matters to you most.
Combing Hindi Language learning and cultural understanding, we provide the closest experience so that students can completely immerse themselves in Indian culture, and speak Hindi confidently.
No matter your Hindi learning style, and method, we will build a customized Hindi program to meet your needs and requirements according to your current level.
We love Sir Rishi's teaching style. His interaction with our 5 year old is awesome and he is progressing well in age appropriate langauage skills in Hindi.
I have been studying online with Rishi for over a year. During that time my confidence speaking Hindi has increased greatly. Rishi engages me in lively conversations which almost make me forget I am speaking in another language! He never hesitates to stop to clarify a grammatical issue, and provides exercises to help me practice what I am learning. He also frequently checks in with me to make sure I am getting what I need from our sessions. I would not hesitate to recommend Rishi as a Hindi teacher!
Letizia Rusinenti
2023-07-19
I've been studying Hindi online with Rishi for over a year now. He is a very good and patient teacher, and a really hard worker. Our lessons are fun and interesting! Rishi helps me a lot and I've been constantly improving. The material is structured and useful. Buying a plan and booking a lesson is easy and everything always runs smoothly. I really recommend the school and the teacher 🙂
Bhuvan Urgaonkar
2023-07-10
My daughter has been learning Hindi from Rishi for the past year. It has been a wonderful experience and she has made a lot of progress with Rishi's help and guidance. Rishi is a very engaging, capable, and empathetic teacher and I can't recommend him highly enough. His methodology combines a variety of effective techniques including making good use of technology to keep little kids engaged. I look forward to my daughter continuing to learn and improve her Hindi in the coming years with the help of Rishi and his colleagues.
Margarete Koslowsky
2023-07-04
Rishi is super flexible and kind. He teaches pretty good and tries his best to help me understand the grammar and phrasing of the Hindi language. I personality would highly recommend him as a teacher and would take lessons with him again, if needed.
Diana Carolina Salazar
2023-01-11
Mukesh is an excellent teacher, classes are well organized, he is very attentive and has a positive attitude. Is very easy to understand the topics as he has all the tools to explain them, he listens to my feedback and adjust the classes as we see fit. I have made amazing progress and now I can talk more confidently because he is very knowledgeable in Hindi grammar. Highly recommended!!
Alagiavanan Saravanan
2022-12-30
Have had the pleasure of taking Hindi classes with Rishi over a couple of years. The journey had been fulfilling, learnt Hindi from scratch and now able to speak freely with friends and native speakers. Traveled to Jaipur and lot of Northern India places, and now can easily converse and make friends. Classes started off with most importance given to grammatical sentence constructions. Rishi has a structured syllabus, which introduces you to different aspects of the language step by step. And methods used are presentations, stories, worksheets, live dialogues and take-home exercises. Before start of every class, we had casual conversations and revision of the material covered before. Rishi's passion for the language, patience to fix mistakes and have fun along the way learning this wonderful language. Wholeheartedly recommend Rishi for becoming an expert conversationalist in Hindi !
My detailed review of Indian Lingua, the best language school you will find in India (my review is based on the Hindi course!): I found this school based on its excellent reviews and reached out to Mukesh to express interest. I was immediately drawn to how easy he made it for me as an American visitor to Jaipur. My homestay was arranged totally by Mukesh at a lovely "homestay" (or "bed and breakfast" for those more familiar with that term) which is a 650m/0.4mile walk from the class location. I picked the package to pay for daily breakfast and dinner through Michael's homestay, which has been so nice. Every day I wake up with coffee and masala chai and some great breakfast food, and every evening I have some new delicious food like bhaingan bartha, dal, chapatti, shahi paneer and more. The price of the stay AND food is so reasonable and the host family is really sweet. The neighborhood is a very nice one, and I've found also very welcoming to foreigners. The price you pay is always at MSRP or less, and neighbors and shopkeepers are endlessly forgiving with my beginner Hindi. I chose an intensive Hindi course with Mukesh, which is structured using much of his standard curriculum, as well as room to ask a million other questions. After just a week and a half, in which I've had 40 hours of lessons, I feel much more empowered to move about the city, have conversations with kind people in Jaipur, go shopping, and have even had a five minute phone conversation with my mother-in-law only in Hindi. At the end of week 2, I had my first ever Hindi conversation with my partner, whose native language is Hindi. I was really shocked hearing my partner's voice speaking Hindi, for so long it has sounded like an incomprehensible yet beautiful language, but now I hear him in a totally different way. About the course structure: I am doing private tuition with Mukesh and sometimes Rishi. I value structure, so it's been really nice to have structured grammar and vocab lessons, which are always followed by worksheets and conversation practice to attain a deeper understanding. There's also an app which is made by Mukesh and Rishi (it's really good, better than a lot of other Hindi apps I've used). Overall, I can heartily recommend Indian Lingua as your place to start your Hindi journey or build upon a foundation of any size. Attached are a few fun photos from my time here in Jaipur.
Risih and Mukesh are excellent teachers. Very professional. They have a structured course.I have been with them for the past 6 months. I did not have any background with the Hindi language. Risih and Mukesh were both very patient with me. They have excellent teaching skills and are able to break down the grammar rules for me. I enjoy the conversation practice and the worksheets I am given. I would definitely recommend anyone to sign up for their school. You will be very satisfied with your progress in the Hindi language. It isn't an easy language to learn but with these great teachers you will catch on!
Free Hindi Proficiency Test
Our Hindi language test consists of 60 multiple-choice questions ranging from grammar to vocabulary giving you the opportunity to assess your level and choose the right Hindi language course for you. The test is free and should last around 60 minutes, once completed it will give you an immediate result and a review of your answers. You can repeat the test as many times as you want and use it to measure your progress.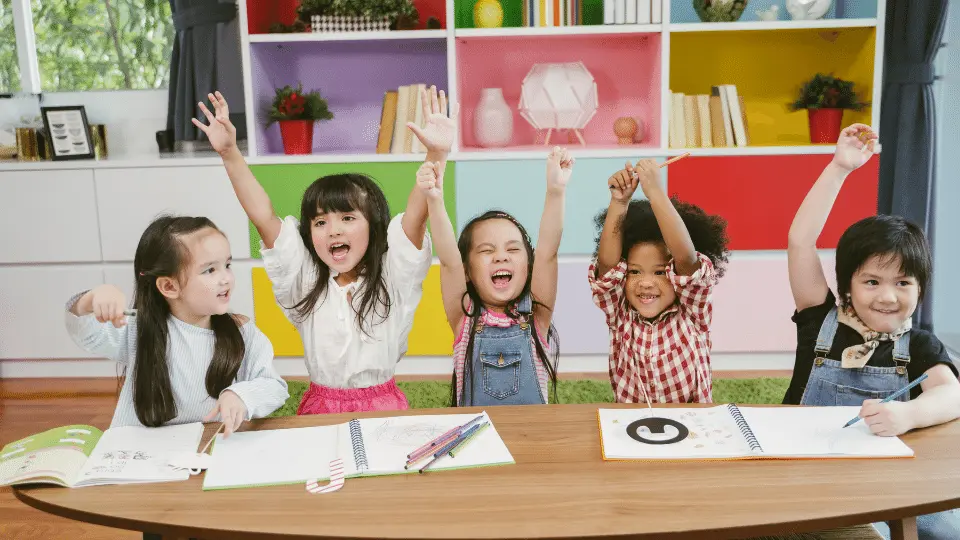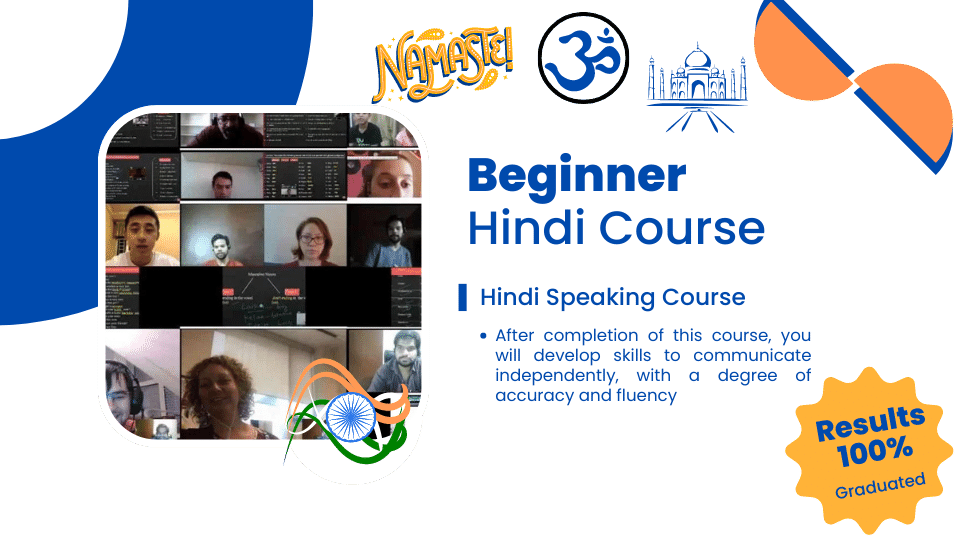 ✓ Become familiar with the basic Hindi structures
✓ Give the student a model by which they can continue to expand their vocab & sentence
✓ Provide the student with methods and techniques by which
✓ They can continue to improve pronunciation and confidence
✓ Classes tailored to your individual needs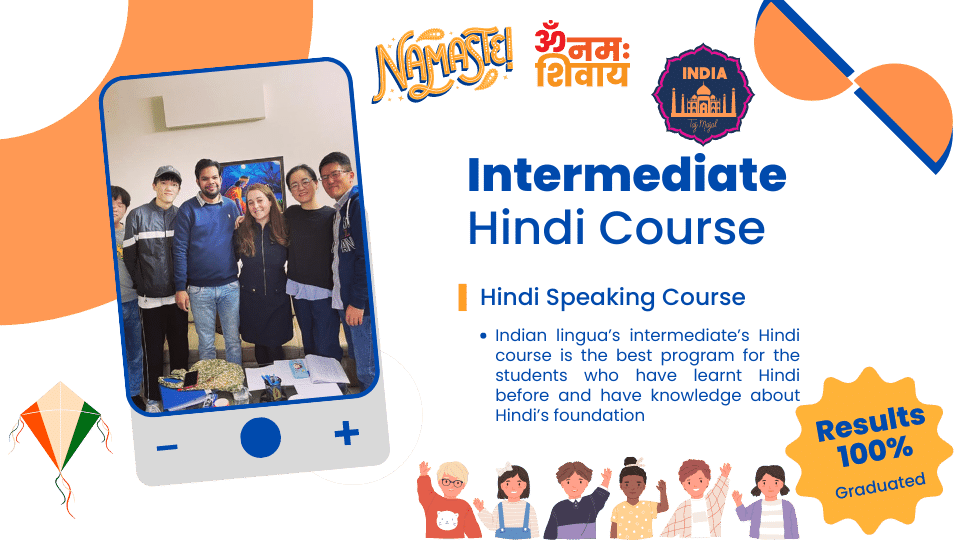 Intermediate's Hindi course
✓ Course is designed for intermediate and advanced Learners
✓ Give the student a model by which they can continue to expand their vocab & sentence
✓ Communicate thoughts in a grammatically precise manner
✓ Students will also have the tools to understand Most of the grammar choices of native Hindi speakers
✓ Classes tailored to your individual needs
✓ Advanced Hindi course is designed to fulfill the advanced communication needs of those who wish to communicate in an Hindi speaking environment. 
✓ Since it is a communication/advanced course, its goal is to give the user advanced structures along with a sufficient amount of vocabulary to be used to communicate with Hindi speakers and in certain situations that the user will encounter when (s)he is traveling in India.
✓ The Student will be able to express more abstract and complex ideas.
✓ Give the student a model by which they can continue to expand their vocabulary and sentence construction
✓ Provide the student with methods and techniques by which they can continue to improve their pronunciation and confidence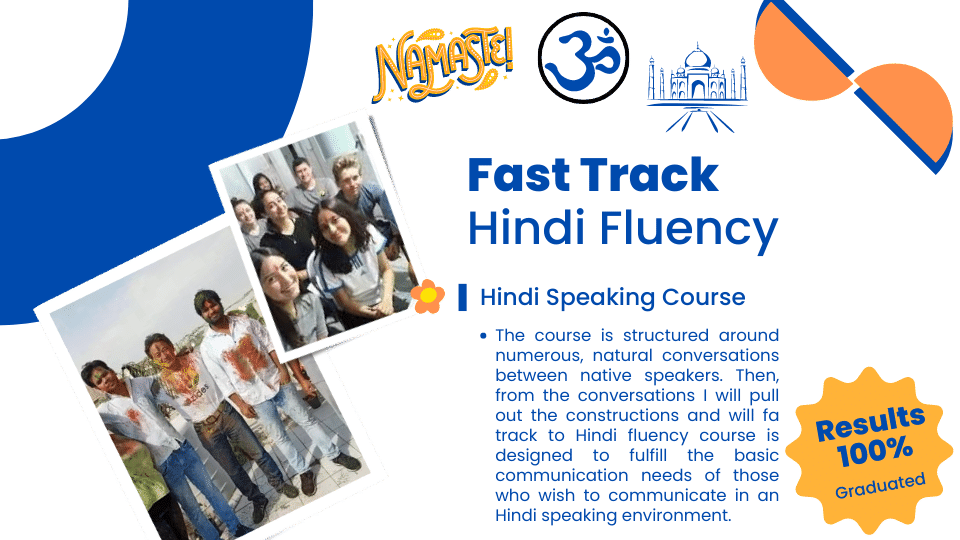 Fast Track to Hindi Fluency
✓ The goal of Fast Track to Hindi Fluency is to turn you into a fluent speaker of Hindi on the most common topics of conversation, including "Friends & Family", "Work & Travel" and "What You Did." In all.
✓ The course is structured around numerous, natural conversations between native speakers. Then, from the conversations I will pull out the constructions and will guide you to fluency with each phrase. The SLT (super-literal translation) will be given for each line, and you'll learn how to create your own "Construction Branches" which are a key to developing fluency.
✓ You should take this course if you have some experience in Hindi but aren't able to have fluent.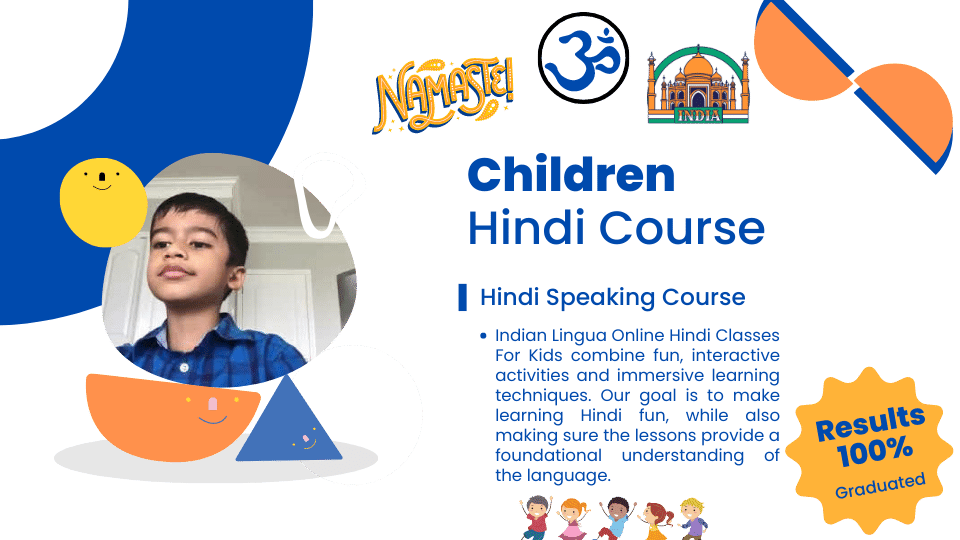 ✓ Specially designed classes are conducted by experienced teachers who have been working with kids for at least last 10 years 
✓ Kids become familiar with the basic Hindi structures and start to speak Hindi from very first day.
✓ Audio visual program is used to help kids to learn faster.
✓ Classes are tailored to individual needs.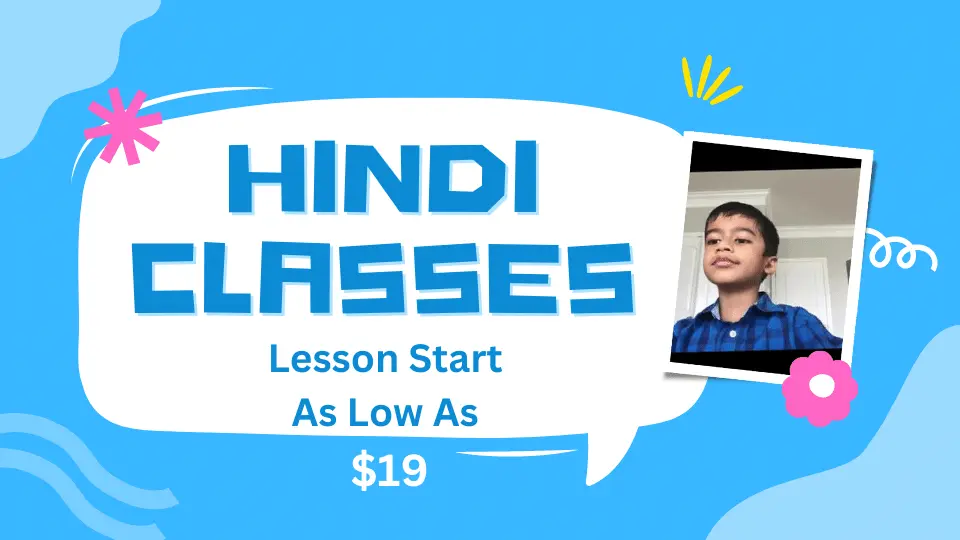 Frequently Asked Questions